Regular price
Sale price
$18.00 USD
Unit price
per
Sale
Sold out
Rhodochrosite is a rare mineral known for its deep roots in the Mexican culture. Worshipped by the ancient Aztecs as a stone of their ancestors' blood, this stone strengthens the bonds within a family. It is worn as a reminder to keep in contact with your loved ones throughout the years!

Wrist size: 6.5"

This listing is for ONE Deluxe Rhodochrosite Bracelet 🌸

BEAUTIFUL AND ELEGANT RHODOCHROSITE GEMSTONE OF PASSION WITH A MATTE TEXTURE ACTIVATES THE HEART CHAKRA. This stunning cut of rhodochrosite will make you fall in love... literally. Apart from it's amazing healing properties, which I will get to, it contains smooth red stones, like a relaxed brick oven fire.

OPINION

I don't think I have ever seen anyone NOT look amazing in these red tones. Usually, shopping for red gemstone jewelry can be a pain because the vibrant color can bring out the red in your face or make your hands look painfully white in the winter. But this matte version tames the red within and actually compliments all skin types. So, don't be scared of red anymore! Personally, I am so excited for all of you to actually experience the fiery, vibrant energy of rhodochrosite for yourselves! Keep reading and you'll see what I mean.

HEALING PROPERTIES

Rhodochrosite is a passion stone. This means that it metaphorically stokes the fire within your heart to make you more relaxed with your showing of affection. With this stone around, you become more playful, more flirtatious, and even more, well, sexy! Going on a date? Wear rhodochrosite. Watching some Netflix with the hubby? Wear rhodochrosite. Just feel the energy change in a room with this powerful sidekick.

Apart from the sexual powers of this stone (which, maybe I spent a bit too much energy solely on that!) Rhodochrosite also helps alleviate stress by working with the heart chakra, allowing love to flow freely within and around you.

SOURCE

The Wutong Mine in Guangxi Zhuang. This incredible mine has the most beautiful rhodochrosite specimens and I personally prefer them to the more recognized Argentinian ores. The bracelets themselves are a testament to the difference in quality.

RARITY

Rhodochrosite is not the rarest of gems, but, similar to honey onyx, a lot of sellers stay away from the stone because it isn't as popular as rose quartz, amethyst, or turquoise. But I just couldn't resist the chance to design these beautiful bracelets using Rhodochrosite. I truly hope you find the beauty in this stone as well!
Share
View full details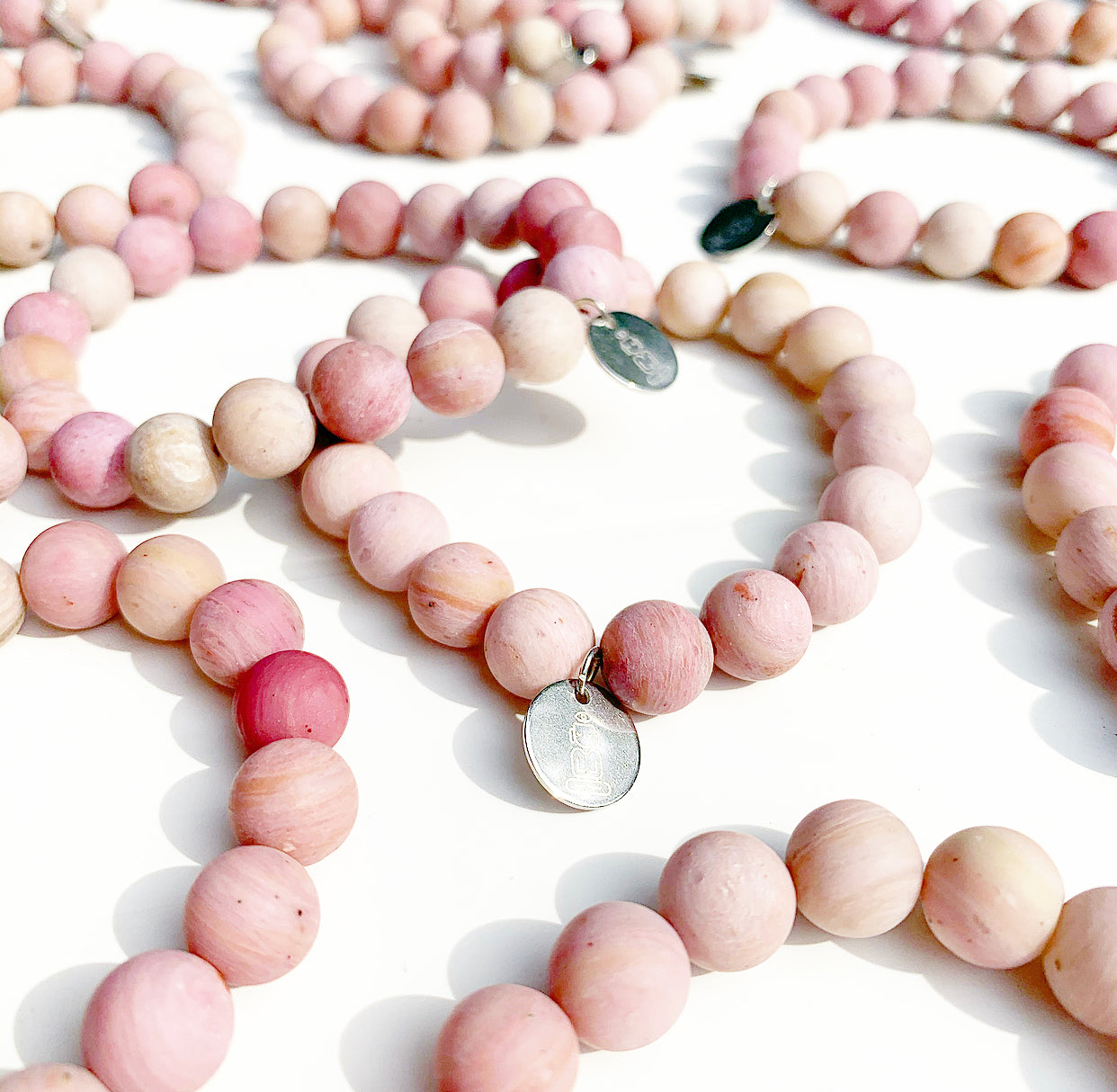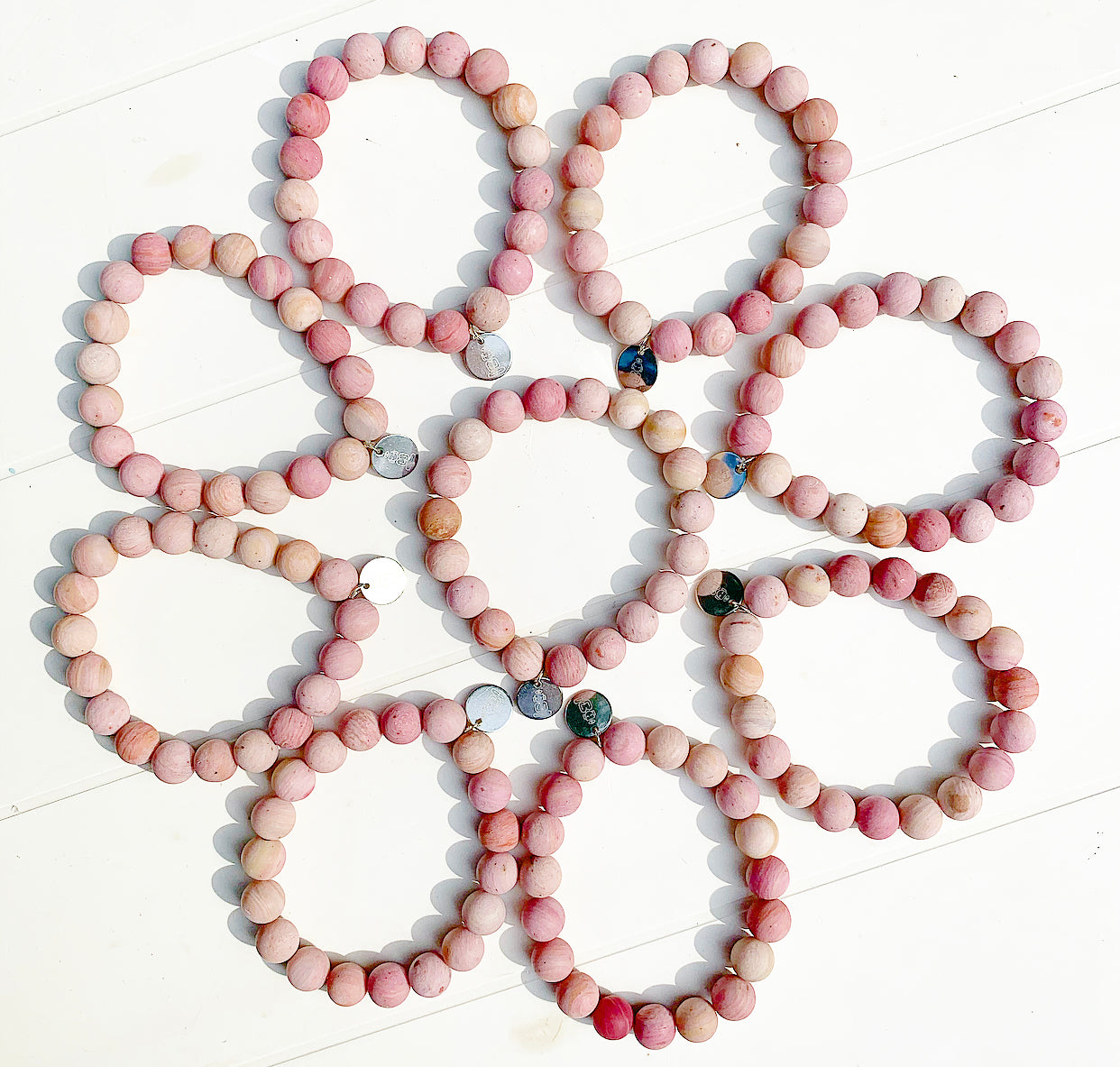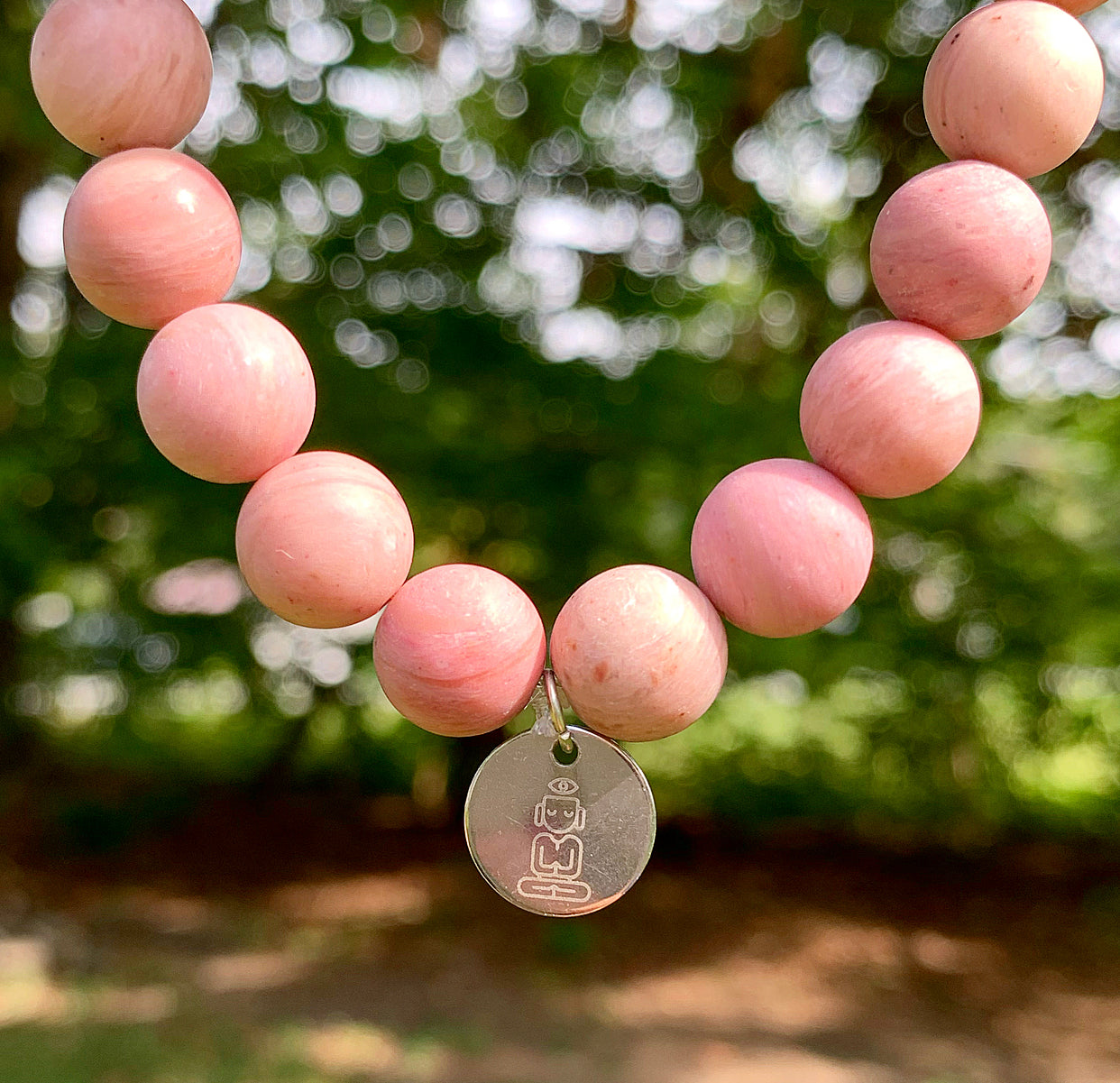 Free Shipping over $85!

We offer free shipping in the USA for all orders $85 or more! For orders less than $85, we charge a small, flat-rate fee of $6.99 to cover the shipping expenses. Check out our $10 and Under section to make sure to reach that free shipping threshold!

$10 and Under Collection